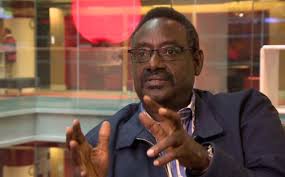 Security officials are still heavily deployed at the home of former security chief, Gen. David Sejusa in Naguru and have denied access to his lawyers.
Yesterday, military police cordoned off Sejusa's house, with army spokesperson, Lt. Col. Paddy Ankunda attributing the deployment to threats to the renegade's life.
Sejusa's lawyer, David Mushabe tells KFM that about 40 officers are currently deployed both in and outside the premises, adding that they have been denied access to him for a second day running.
Mushabe reveals that a team of lawyers have been assembled to file a suit in court next week to challenge his detention.