Government is asked to declare the Rwenzori clashes a crisis, following the latest killings.
The call is made by the Citizens Coalition for Electoral Democracy in Uganda, which says further unrest in the Rwenzori region threatens the peace and stability of the entire country especially in this fragile post-election period.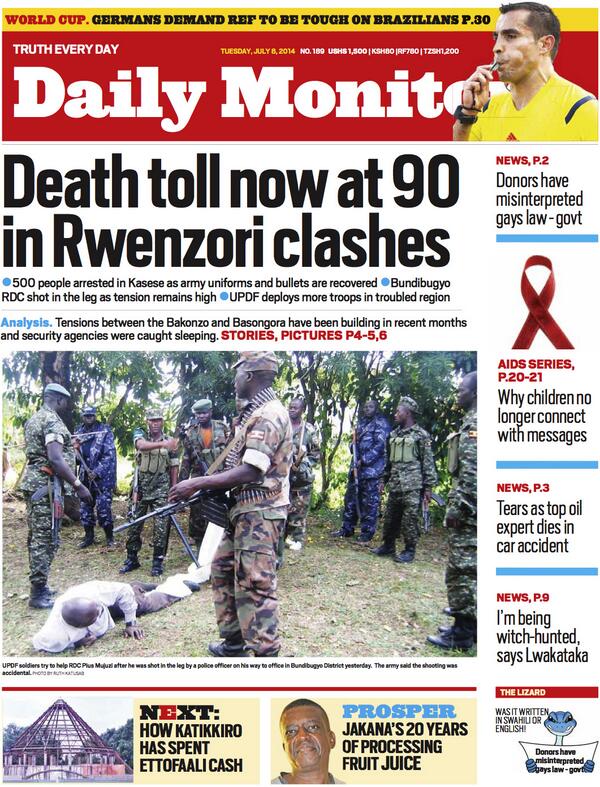 The group's national coordinator Crispy Kaheru says the current situation in the Rwenzori is causing loss of lives and destruction of homes resulting into internal displacement of people.
He asks government to act fast, decisively and responsibly together with the affected communities to bring an end to the escalating violence in the area.
The call comes days after the NRM vice chairperson for Eastern Region Captain Mike Mukulawent to Rwenzorion a peace and reconciliation mission.
The region has been struck by outbreaks of post-election
violence in which over 30 people have died in Bundibugyo and 11 others in Kasese.