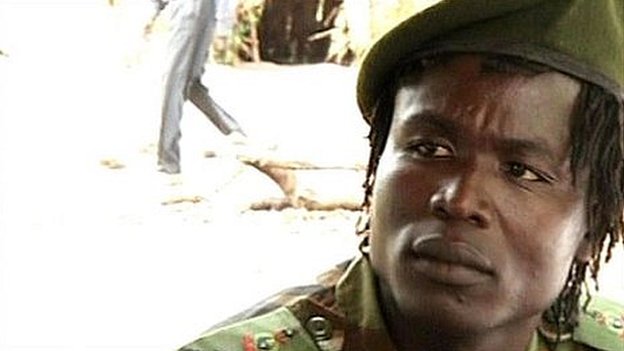 The US special forces in the Central African Republic are set to hand over LRA Commander Dominic Ongwen to the UPDF contingent of the African union regional task force.
According to the Head of Public Affairs at the US Mission in Kampala Daniel Travis, Ongwen who has been in custody of US forces since he was captured last week has to undergo a medical checkup before he is handed over to the UPDF.
Travis says all parties involved including the government of CAR, Uganda, ICC, US, and AU all agreed earlier that the mutual goal was to ensure that Ongwen faces justice.
He says the UPDF will take possession of Ongwen today and will debrief him, as part of military procedure.
Meanwhile, government's decision to send former LRA commander Dominic Ongwen to the ICC for trial  been welcomed.
This is after the army spokesperson Lt. Paddy Ankunda confirmed that Dominic Ongwen, a senior commander of the Lord's Resistance Army is to be sent to the International Criminal Court for trial.
Several leaders in Northern Uganda had called for Ongwen's pardon arguing that he was only abducted and had no control over crimes he committed.
However, Bubulo East MP Simon Mulongo says Mulongo says forgiveness cannot apply since he never surrendered willingly as he explains
He adds that the government has a duty to fulfil its obligation and hand over whoever is indicted by the International Criminal Court.
Meanwhile, Uganda has over the years built capacity to handle war crimes and crimes against humanity.
This is according to the state minister for northern Uganda Rebecca Amuge.
Commenting about the alleged surrender of LRA commander Dominic Ongwen, minister Amuge said while some people are calling for forgiveness, the victims must receive justice.
The army confirmed yesterday that Dominic Ongwen, a senior commander of the Lord's Resistance Army is to be sent to the ICC in The Hague for trial.