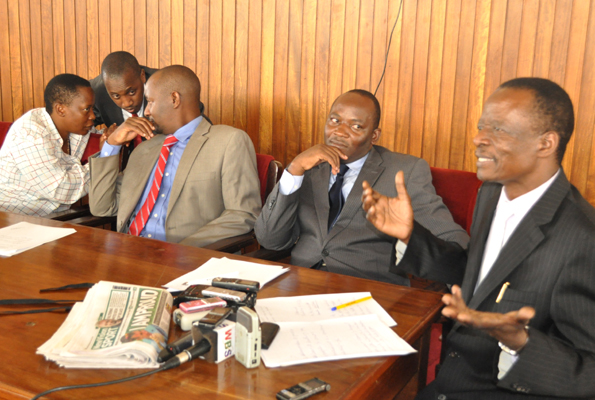 Government has been given an ultimatum of up to June next year to pay off a debt of 126 billion shillings as part of the money used to purchase fighter jets.
This was during a meeting between the governor of Bank of Uganda Emmanuel Mutebile and Mps on Parliamentary Committee on Commissions, Statutory Authorities and State Enterprises (COSASE) in which Mutebile said government had refused to pay off the debt.
Chairperson of the committee Ibruhim Ssemugu says once government fails to pay off the debt before June next year with an interest of 5%, Mutebile will be made to pay the money.
president Yoweri Kaguta Museveni  in 2010 directed bank of Uganda to lend government 1.7 trillion that was used to purchase 6 Su-30 multirole Russian fighter jets.