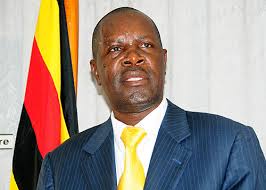 Uganda has vowed not bow to black mail from the donor community.
This comes as more donors actualize their threats of cutting aid to Uganda over the anti-gay law.
The government spokesperson Ofwono Opondo has told KFM that Uganda will not collapse without donor aid since it is not the first time this has happened.
He says the government will survive with better prioritization of spending among other measures as he explains.
The latest to take action is the World Bank which announced suspension of a $90m loan that was meant for budget support.
At least three European countries are withdrawing millions in direct support to the Uganda government, which depends on donors for about 20% of its budget.
The Netherlands said in statement yesterday that it is suspending support to Uganda, joining Norway and Denmark in taking such action.
Norway is withdrawing $8 million, but it is not clear how much the others are withholding.
Speaking after assenting to the law on Monday, President Yoweri Museveni said Uganda would not be intimidated by such threats of aid cuts.