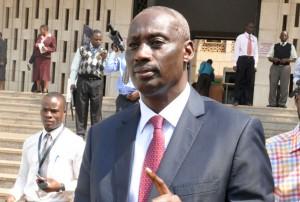 The ministry of Internal Affairs is today set to present a statement on the country's security situation.
It comes after the shadow internal affairs minister Muwanga Kivumbi asked the government for a report on the security situation following numerous cases of murders recorded in the country in the last few months.
It also comes in the wake of the brutal murder of Senior State Prosecutor Joan Kagezi on Monday evening.
Kagezi was shot at close range by a gunman who remains at large.
She was driving to her home in Kiwatule a Kampala suburb when the incident occurred at around 7:15 pm.
The police continue with investigations into the incident.