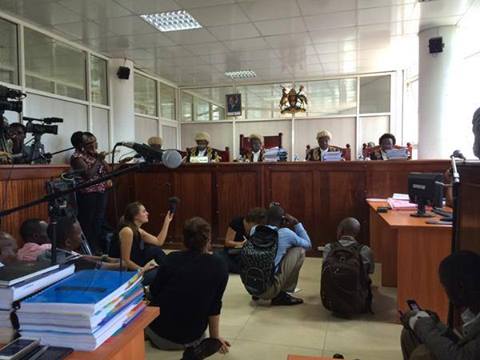 Government has started the appeal process aimed at overturning the unanimous verdict of the Constitutional Court that recently annulled the Anti-homosexuality law.
A Senior State Attorney Elisha Bafirawala; lodged a notice of intention to appeal before the registry of the Constitutional Court, the very court that annulled the law.
Bafirawala says that the Attorney general is dissatisfied with the whole judgment and orders of justices; Steven Kavuma, Augustine Nshimye, Rubby Aweri Opio, Eldad Mwangusya and Solomy Balungi Bossa and intends to appeal to the Supreme Court against it
On August 4, in a unanimous verdict, five justices of the Constitutional Court led by Acting Deputy Chief Justice Kavuma, annulled the five-months law that criminalizes same sex on grounds that it was passed by Parliament without the required quorum.