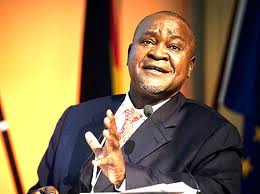 Government is asked to amend electoral laws to give the Electoral Commission financial independence from the state.
Former Vice President, Prof. Gilbert Bukenya says the only way that the commission can be independent is through having a separate financial tap to run its activities.
Bukenya says as long as the state directly involves itself in the commission's running, there will be no free and fair elections.
Opposition parties early this week gave government up to the end of April to implement electoral reforms, including the disbandment of the current Electoral Commission.