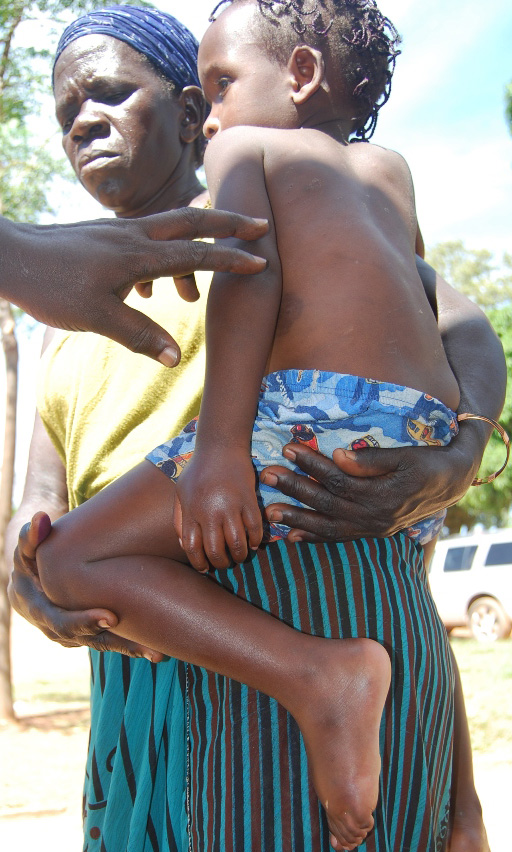 Days after a domestic worker appeared in a city court and pleaded guilty to child torture, a couple in Gulu district has been arrested for torturing their four- year old child.
Sharon Adong has been rescued from her alleged tormentors and taken to the Child and Family Protection Unit at Gulu central Police Station, by good Samaritans.
Aswa regional police spokesperson, Jimmy Patrick Okema, confirmed the incident, saying the child's body is swollen with blisters on her left foot.
Okema adds that the child's face is seen covered with blood that oozed from her nose hours earlier while her back is covered with scars, some fresh while others look older.
20 year old Sarah Kyampire and her husband Fred Anyuru, all residents of Tegwana parish in Pece division are being held at Gulu Central Police Station.
This comes barely a month after a two year old boy identified as Emmanuel Opiyo, was battered, locked up in a house and denied food by his step-mother for days in Koro Sub-county, Gulu District.
Story by Julius Ocungi