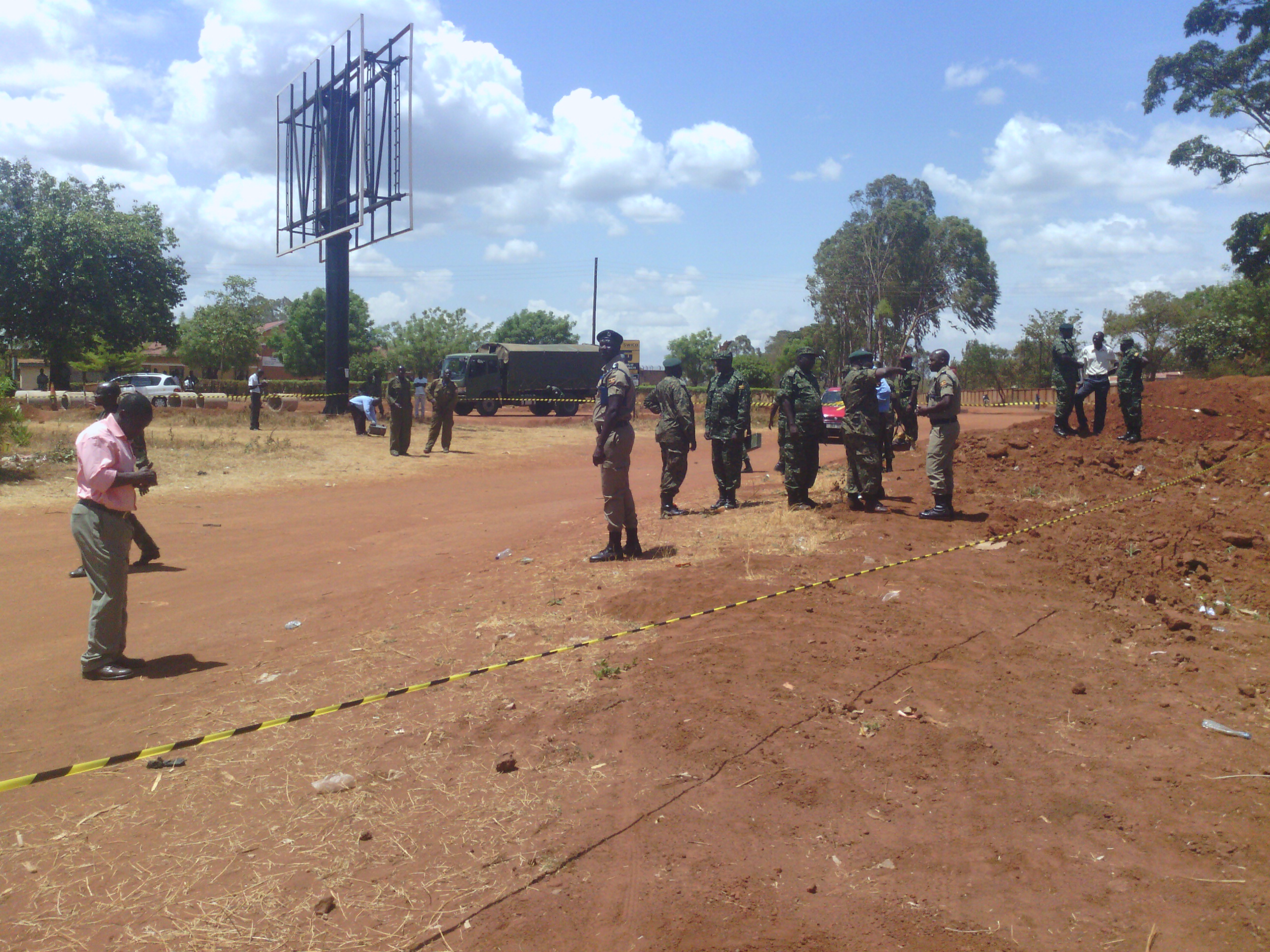 A suspected bomb blast has this morning injured two inmates of Gulu central prison.
The blast also left a fifteen year-old girl who was passing by unconscious due to shock.
The incident happened at about 11:00 am at Kaunda grounds that are adjacent to Gulu central Prison in Bardege division Gulu Municipality.
The injured inmates were rushed at Gulu Regional referral Hospital for medical treatment.
One of the injured prisoners is said to have been seriously hit on the right thigh which was almost shattered.
Aswa Regional Police Spokesperson, Jimmy Patrick Okema says the inmates were collecting littered empty water bottles and polythene bags at Kaunda Ground ahead of the World TB Day celebrations slated for tomorrow.
He says they are still awaiting test results from the UPDF bomb experts who are investigating the cause of the blast.
According to the UPDF, over 30 unexploded ordinances where detonated within Gulu district last year.
Following the two decade LRA war many explosives buried at the height of the conflict still lie in villages were the LRA operated.
Story by Julius Ocungi