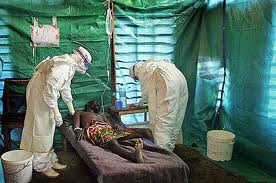 The ministry of health has constituted a task force to study the outbreak of Congo Crimean Hemorrhagic Fever in Agago district.
This is after one person was confirmed to have been affected by the disease with 6 others are under close surveillance.
The State Health Minister in Charge of General duties Elioda Tumwesigye says the team is also tasked to study two previous deaths.
Tumwesigye said that in addition to the task force, the ministry is dispatching a group of technical people to study the disease in depth.
According to the minister, this is a tick born disease that occurs when one gets bitten by a tick or gets in contact with the blood of infected animal.