The High Court in Kampala has thrown out a 12 billion shillings case that was filed against government by the Mpocha game reserve evictees in Kibaale.
Justice Stephen Musota ruled that he could not issue an order to compel the Secretary to the Treasury pay the over 1000 non- verified beneficiaries as the exercise had already proved to be a fishing spree for their self-proclaimed representatives.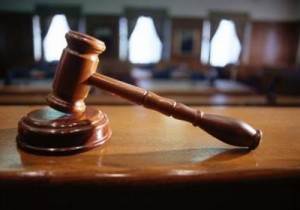 He then ordered that since government t has the money and is ready to pay, the claimants should carry out a credible verification exercise with proper identifications so as to enable them get their due.
The claimants led by a one DamazoByamugisha accuse government of failing to pay their money amounting to over 12 billion shillings which was awarded to them as compensation after they successfully sued the Attorney General for forceful eviction and destruction of property, crops and animals from Mpocha Game reserve in 1999.
However, the evictees vowed to continue with the battle to the Court of Appeal.