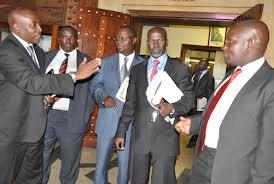 The High Court is today expected to hear an application by Kalungu West MP Joseph Ssewungu seeking to block the reading of the national budget.
Ssewungu together with an NGO Initiative for Economic Rights dragged the Attorney General to the High Court challenging the intended move to reduce the UPE capitation grant in the next financial year's budget.
These contend that reducing UPE funds will add insult to injury as UPE schools have been branded poor performers due to inadequate funding.
They want Court to declare that government's move to reduce the UPE funds is not only irrational but also violates the constitutional right to education.
They also want Court to issue an injunction compelling government to progressively increase UPE funds.
The application is to be heard this afternoon by High Court Deputy Registrar Mary Eleanor Khainza.