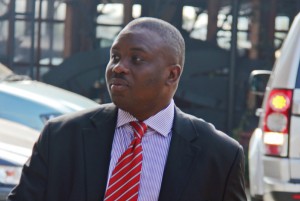 The High Court is today expected to hear an application filed by embattled lord mayor Erias Lukwago seeking to block mayoral by-election.
In his application, Lukwago says the Electoral Commission, Attorney General and minister for Kampala all acted in contempt of court by declaring the seat vacant.
On November 25th 2013 the High Court issued an order restraining the trio from impeaching Lukwago.
Lukwago says the respondents have since disobeyed the court order, a move that could cause him irreparable damage if he is illegally and permanently removed from office.
The application is before the High Court judge Lydia Mugambe.