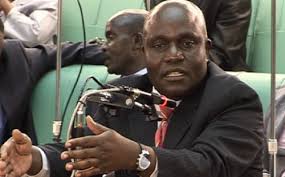 Government has asked the Human Rights Watch to produce evidence pinning UPDF soldiers of alleged rape of Somali women.
The report released yesterday cast the army, currently with a contingent under the African Mission in Somalia (AMISOM), under the spotlight over the allegations.
The accusations are contained in a report by Human Rights Watch titled "The Power These Men Have Over Us: Sexual Exploitation and Abuse by African Union Forces in Somalia".
Defence Minister Dr. Crispus Kiyonga, who made a statement in Parliament today, noted that though the allegations could be factual, Human Rights Watch should produce concrete evidence to pin UPDF soldiers.
Kiyonga however admitted that one of its soldiers who was based in Somalia is under trial over the same allegations.
Meanwhile, the opposition in Parliament is demanding for a probe into these rape allegations against AMISOM troops.
The shadow defence minister, Hassan Kaps Fungaroo says the allegations should not be brushed off, noting that this is not the first time that the UPDF has been implicated in such grave crimes.
Earlier, the African Union said it was not taking these rape allegations lightly.
In a statement issued this morning, the African Union Commission says through the zero tolerance policy, relevant mechanisms have been developed to prevent and respond to issues of misconduct in peace support operations.
The Commission has also expressed deep concern with what it calls imbalance, inaccuracies and partial view contained in the report.
It adds that the generalization in the report does not reflect the professional standards with which AMISOM personnel operate.