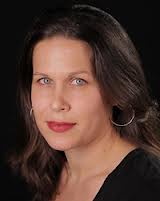 A new report by the Human Rights Watch points to laxity by government in the fight against graft.
The report released this morning shows failure by government to hold senior officials implicated in the theft and diversion of public funds accountable.
The report, titled 'Letting the Big Fish Swim; Failure to prosecute High Level Corruption in Uganda' shows that scandals such as that of the Office of the Prime Minister and the Global Fund have not been fully pursued.
It says no investigations into numerous corruption scandals have been carried out over many years.
Maria Burnet HRW Senior Africa Researcher says the lack of political will has greatly hindered the anti graft fight in Uganda.
The research was carried out between May and September 2013.
However, Ethics and Integrity minister Fr Simon Lokodo has dismissed the report as far-fetched and unfair.
He instead blames the judiciary for not doing enough to prosecuted those implicated.
Lokodo also cites the the former Vice President Prof Gilbert Bukenya and former Health Minister Mike Mukula who were charged and even served their sentences in jail over graft related cases.