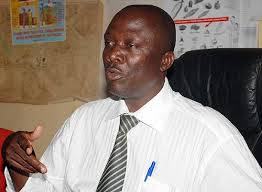 There has been a dramatic decline in cases of human trafficking in the past year.
Figures from the police anti-human trafficking taskforce indicate that 293 cases were recorded in 2014 compared to 700 in 2013.
According to a report relased today, 125 victims were trafficked internally, 105 rescued, three cases are still pending investigations, while 13 victims were killed for ritual purposes.
Transnationally, 170 people were trafficked, 76 rescued, while 94 are still stranded abroad.
The task-force coordinator Moses Binoga said that the registered success is due to increased vigilance among the general public and concerted efforts from all security organizations.
He explained that most of the trafficked victims were women and children with Kenya and Kuwait being the big destinations.