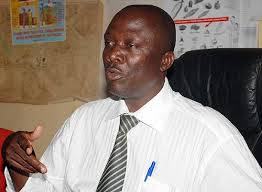 The persisting cases of human trafficking have been attributed to the increased misuse of the internet and lack of awareness on such crimes.
Last week, the police anti-human trafficking task force released a report showing that close to 300 people were trafficked between 2013 and 2014 both internally and transnationally.
According to Moses Binoga the task force, many young people get misleading information from the internet and end up leaving the country to take up non-existent or risky jobs abroad.
He says they plan to engage relevant authorities and stakeholders to address gaps especially at the border points.
Meanwhile, in a bid to curb human trafficking, Interpol Uganda is getting strict on the credentials of those seeking to leave the country.
Interpol has now initiated the issuance of certificates of good conduct to job seekers abroad after fulfilling certain requirements.
According to police commissioner –Interpol Uganda John Otim, they are also providing counseling services before any one is issued with the certificate of good conduct.
he says this has also helped to change the mindsets of some people regarding what to expect once they leave the country.
He says this has partly contributed to the decline in cases of human trafficking with 293 cases recorded in 2014 compared to 700 in 2013.