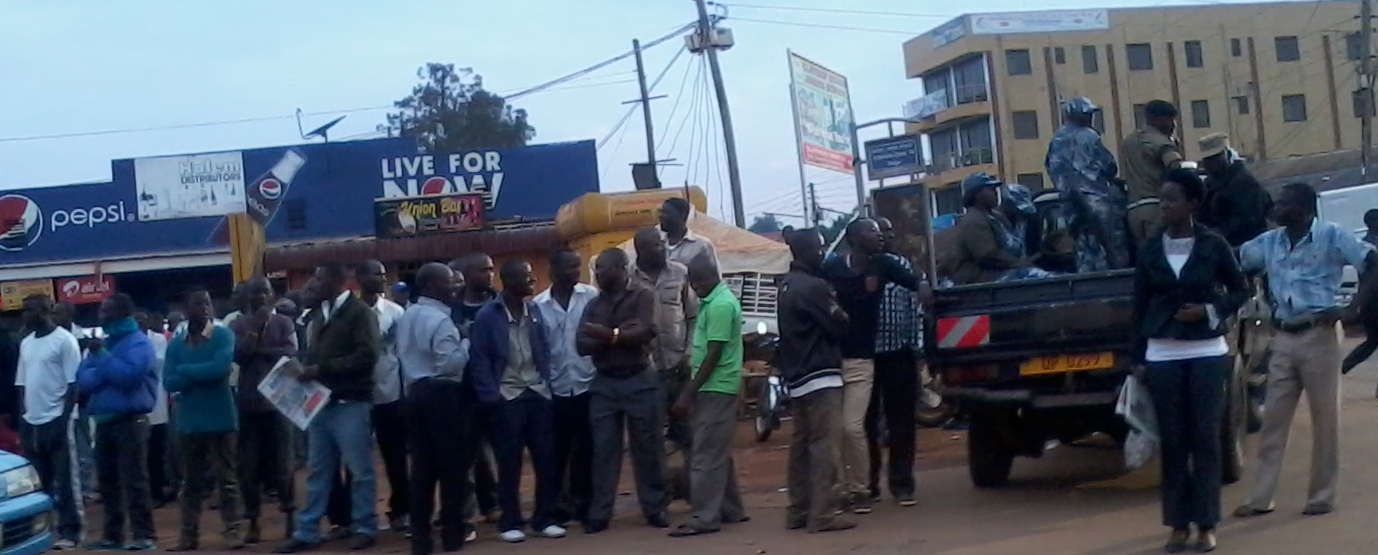 Hundreds of Kampala residents are stranded in various suburbs of the city as transport operators start their sit down strike this morning.
A section of players in the transport sector under National Union of Drivers, Cyclists and Allied workers have started their sit down strike today.
The group led by their chairman Abdul Kitata last week announced a sit down strike in the city after failing to agree with KCCA on the new transport guidelines.
"We are also harshly treated by TAPSCOM, a committee that was established by KCCA to oversee the transport sector in the city", Kitata says.
However other transporters, under Uganda National Lorry Drivers and Transporters Association and Kampala metropolitan association are against the strike and have accused the strike organizers of having personal interests.
Many people are now stranded and trekking to the city centre from the various parts of Kampala.
Bombo road is flooded with people walking to working from areas of Mulago, Bwaise and Makerere.
In Kitintale, several people are seen standing by the road side and at the various stages. The few available taxis have doubled the fare to Sh3,000 from the usual Sh1,500.
In Nansana, taxis remain parked with drivers and commercial cyclists vowing not to transport any passenger.
In Natete, one of the taxis has been attacked as it ferried passengers, forcing many to scamper for safety.
KFM's Ali Mivule was in Masanafu earlier, and said scores of people had decided to walk all the way to town.
Meanwhile, the police are on high alert as the strike gets underway.
The commandant Kampala metropolitan police Andrew Felix Kawesi, says they are on the lookout for anyone who intends to disrupt business in the city.
All police commanders have also been instructed to ensure total order in the city.
"Security will be provided for the transporters who are ready to work", Kaweesi says.