By Noelyn Nassuuna
Presidential Candidate John Katumba has revealed that he started chasing his dream of becoming the President of Uganda when he was in primary two.
While appearing on KFM's D'Mighty Breakfast, Katumba says he was inspired by the injustices around town which he wanted to stop.
'Right away from childhood, I made my decision in P2 when I saw a lady who was being tortured I think by KCCA people. I saw guys who grabbed a lady and drove her away leaving me hurt," he says.
Katumba further refutes the allegations that he is a project being used by Museveni in the election process.
"Ugandans are aware that I'm not a project. Many people have seen and listened to me and are sure that I'm not a project," he says.
Katumba, who made very many people wonder where a fresh graduate like him got Shs20m for nomination says that while soliciting signatures, he asked people to fund the cause. Katumba adds that since then, many people have come up to fundraise for him.
"I am in a hustle and I'm in a cause. People like Kasuku, Pastor Mondo and Gashumba and other people called me to fund my project. I keep getting mobile money on my phone number. I was also given a Hummer to use during my campaigns," he adds.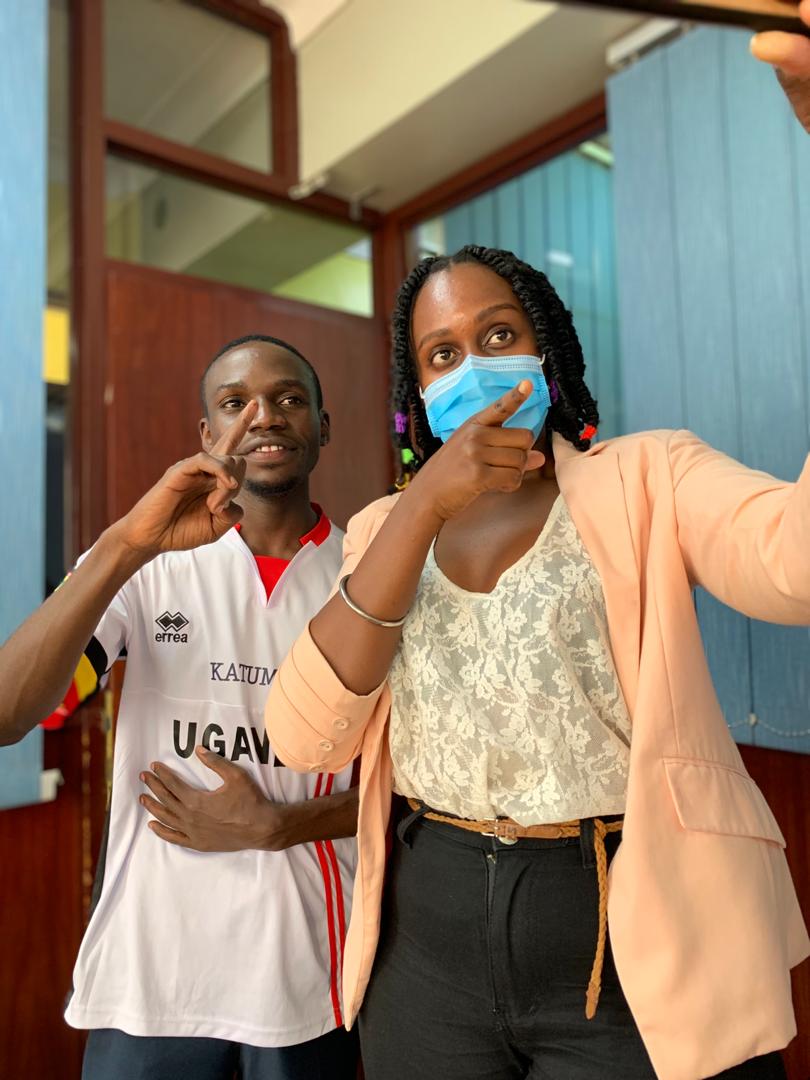 Katumba says that his favorite song is "Katumba Oye" by Santana. Katumba who corrected Maritza and Brian Mulondo, the hosts of the show, who were saying his slogan softly mentioned that it has to be said with a lot of energy.
"You say 'Katumba Oyee' with a lot of energy because when you are chasing away the devil, you use a lot of energy," he said.
Katumba says that during the campaign, he has seen and learnt a lot. He has realised that people are poor and are being over worked.
"People are in slavery. It is like we are being colonized by these Arabs who are rough," he says.
One area that stood out for him is the northern Uganda.
"In northern Uganda, people are really suffering and in Zombo, you find that there is a trench in the middle of the road. These people have never seen or heard about good roads. In Karamoja, people have minerals but don't benefit from them. In Mbale, they declared it as a city but it's a town. People there are suffering. They declared it as a city so that they can get more tax from them," he said.
Brian asked Katumba whether he would remove the city status but he insists he will make it look like a city instead of removing the status.
Katumba who disagrees with the way money is spent says it's not right to spend money on teargas. He says this money should be invested in other economic services like fishery.
Katumba says he will give Ugandans independence, economically. He adds that Ugandans are oppressed and that makes them slaves.