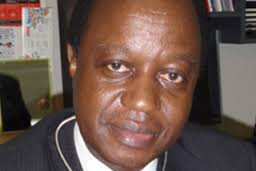 Australian-based Cardiologist Dr.Aggrey Kiyingi says no amount of intimidation will make him drop his presidential bid.
This is after government revealed that it has incriminating evidence linking Kiyingi to the death of muslim clerics in the country.
According to the Director of Public Prosecutions, Kiyingi gave money to the accused persons to recruit rebels into his group and also to buy cars and motorcycles that were used to kill Sheikhs Muwaya and Bahiga and to promote terrorism.
Speaking to KFM on phone, Kiyingi said he has never met any Muslim leaders as stated by government and that he is not linked to any rebel group.
He vows to continue with his struggle for what he calls the freedom of all Ugandans by ousting president Museveni democratically.
He further affirms that he is to return home to register and launch the party as scheduled next month.