The International Criminal Court (ICC) says former LRA commander Dominic Ongwen, will be flown to Uganda later this year to face survivors of the Lukodi massacre in Gulu district.
Maria Kamara Mabinty, ICC'S Outreach Coordinator in-charge of Uganda and Kenya, told journalists in Gulu that this is part of his trials in an in-situ court proceedings.
She however did not disclose the exact date but noted that the ICC chief prosecutor Fatou Bensouda and Ongwen's defence team are in discussions on whether the suspect should be brought to Gulu or in Kampala for a three day court session.
Article 3(3) of the Rome Statute allows the court to sit elsewhere whenever it considers it desirable, thus enabling affected communities to follow the trial, understand the importance of justice, promote accountability and healing.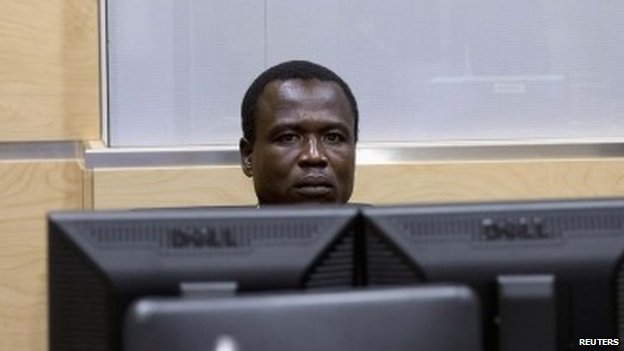 Mr.Ongwen who surrendered early this year, in Central African Republic appeared at the ICC pretrial chamber before Judge Ekaterina Trendafilova in January this year where he is facing seven counts of war crimes counts and crimes against humanity.
Ongwen was among five other top LRA commanders indicted by the ICC in 2005 for his alleged command that saw 54 civilians massacred in Lukodi Internally Displaced People camps in Bungatira Sub County, Gulu district in April, 2004.