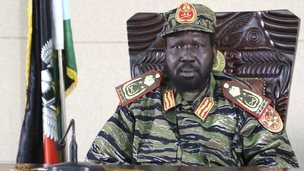 Mediators at the IGAD-led South Sudan peace talks are disappointed by the failure by the warring parties to implement the cessation of hostilities agreement.
In a statement, they have also noted that the absence of representatives of other political parties during this session is slowing the peace process.
The IGAD leaders and special envoys are now calling for an end to obstacles facing representation of political parties to the talks.
The multi-stakeholder talks have now been adjourned to October 16th in the Ethiopian capital Addis Ababa.