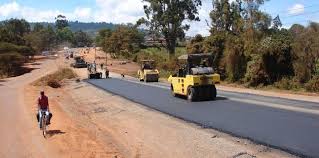 Despite ordering the suspension of top officials at the Uganda National Roads Authority(UNRA), the Inspector General of Government (IGG) has lauded the agency's work.
On Friday, the IGG, Irene Mulyagonja ordered for the interdiction of the acting Executive Director, Ssebuga Kimeze, as well as three other officials over the mismanagement of the contract award for construction of the Mukono-Kyetume-Katosi/Kisoga-Nyenga road.
Mulyagonja says UNRA, despite its flaws, has helped to spur growth in the infrastructure sector and needs strict monitoring mechanisms to close any loopholes in the financial systems.