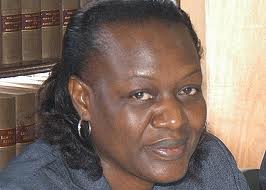 The Inspectorate of government has lined up 15 witnesses in a case against former National Social Security Fund (NSSF) board chairman Geoffrey Onegi Obel.
Lead prosecutor Sidney Asubo told journalists that among these:  is former Obel's co-accused Leonard Mpuuma.
Leonard Mpuuma, was fined 100m shillings in March 2008 after pleading guilty to the offence.
It's alleged that on behalf of NSSF Onegi Obel carried out an illegal private business when he went into a joint venture with Mugoya Estates Ltd, and made the Fund pay Shs8b.
The hearing of the case started yesterday before Judge Margaret Tibulya of the Anti -graft court.