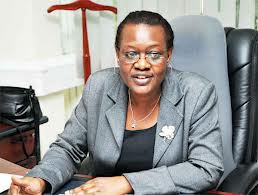 The Inspector General of Government, Irene Mulyagonja says the Karuma project that was commissioned yesterday was given a clean bill of health.
President Yoweri Museveni commissioned the 600 MW project earlier and directed the IGG to probe flaws in the procurement process as well as bribery claims in the illegal award of contract to a Chinese company.
Mulyagonja says the Inspectorate made its investigations and found that the process had been flawed, hence recommending the cancellation of contract.
Energy minister, Irene Muloni says the major transmission lines from the dam will be from Karuma to Kawanda power station, Karuma to Kamdini and Karuma to Lira sub station.