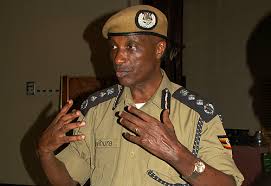 The police chief General Kale Kayihura has assured the general public and the business community that the terror alerts will not affect them in any way.
This is after the police force was accused of turning away investors with the frequent terror alerts.
However, addressing a news conference at the police headquarters in Naguru, Kampala on Friday afternoon, Gen.Kayihura said these alerts are only meant to keep them informed of an imminent danger.
He asked the community not to be alarmed but rather be vigilant and report any suspicious elements.
General Kayihura's remarks come just a day after the US mission in Uganda warned its citizens of an imminent terror attack on Uganda.
Commenting on the strained relations between the police force and the Muslim community, Kayihura said they are ready for dialogue with Muslim leaders over the closure of Madrasa schools.
He added that currently there is a leadership crisis within the Muslim community which needs to be addressed urgently to avoid confusion.
"We have found incriminating evidence indicating that some of these schools are engaging in criminal acts. How can mosques be havens for idlers and robbers, so we want to identify the genuine madrasas", Gen.Kayihura told journalists.
"How are they regulated, because if they are being regulated how can they end up being used by criminals? Some mosques here were being used for training at night like in areas of Nalukolongo and you tell me sijuyi (i hear) i cannot touch it because it is religion. No. We must distinguish between criminality and region", he said.
Gen. Kayihura said that although he was ready for dialogue, he would not be intimidated, asking the muslim leaders to sort themselves out.
The police have in recent weeks rescued scores of children from suspected rebel recruitment in such schools which Kayihura says must be explained.
Story by Moses Ndhaye