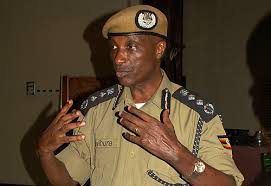 After successfully celebrating the police centenary, the force is now asking that October 3rd be declared "National Police Day".
The Uganda Police Force which came into being in 1906 marked 100 of service last week, with an agenda for transformation from colonial setting to community policing.
Now speaking to KFM the Inspector General of Police Gen. Kale Kaihura said the police force is one of the most important security agencies in internal security, thus its anniversary deserves a decent annual celebrations.
He said such national celebrations will go a long way in creating social cohesion between the police and the general public thus enforcing community policing.