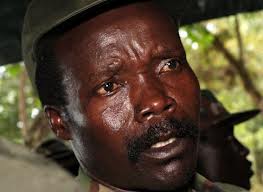 The Invisible Children says it is treating with caution reports that a top LRA commander is dead.
Defence Minister, Dr. Crispus Kiyonga is reported to have said that there were pointers from LRA defectors that Joseph Kony's most senior commander, Okot Odhiambo was dead.
Odhiambo was indicted by the ICC in 2005, together with Kony and Dominic Ongwen over crimes against humanity during the LRA war in Northern Uganda.
However, the organisation's Chief Executive Officer, Ben Keesey says the reports should be fully verified and if confirmed, it would be a huge blow to the LRA leadership structure.
Keesey adds that all players should continue to push for the peaceful surrender of LRA fighters in order to end the conflict.
Last week, the 2013 LRA Crisis Tracker report showed that the rebel outfit has lost a fifth of its fighters, indicating that at least 32 out of the estimated 200 fighters had defected.