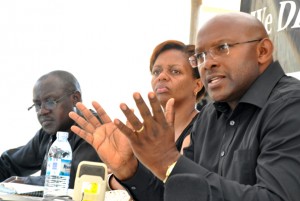 All East African citizens must participate in the integration process.
Civil society organisations have warned that unless all partner states actively participate in aligning the East African agenda, it will collapse.
Addressing the media today, the Executive Director of NGO Forum, Richard Ssewakiryanga, noted that some of the partner states are still grappling with some of the protocols, yet the bloc is expected to move at the same pace.
He was speaking ahead of the 4th Annual CSO Fare slated for tomorrow under the theme, Celebrating East African Citizenship at Hotel Africana in Kampala.