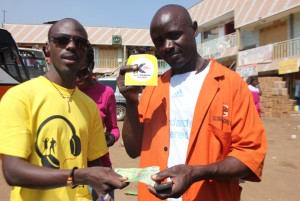 Today is World Radio day.
It is a day intended to draw global attention to the important role radio plays in society as a primary medium of communication reaching vast audiences, especially remote communities and vulnerable groups including among others, the illiterate and the disabled.
This year's celebration focuses on Gender Equality and Empowerment of Women through Radio.
According to UNESCO the day is intended to raise awareness about the importance of radio, facilitate access to information through radio and enhance networking among broadcasters.
Back here in Uganda, challenges are still enormous in line with empowering women.
According to Rachel Mugarura, the Program Manager Broadcast and Multi-media at the African Centre for Media Excellence, women's voices remain largely marginalized despite the fact that media and radio as a medium is a reflection of society.