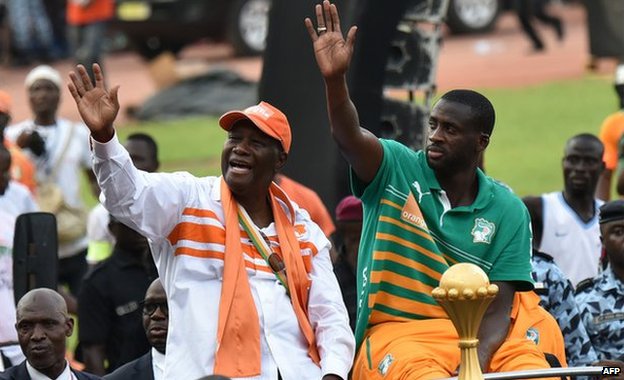 Ivory Coast's football team has been rewarded with millions of dollars in prizes by the country's government for winning the Africa Cup of Nations.
According to the BBC, Ivorian the government says President Alassane Ouattara is giving each member of the 23-man squad a house worth $52,000 and the same amount in cash.
The team beat Ghana's Black Stars 9-8 on penalties in the tournament's final in Equatorial Guinea.
There were also six-figure rewards for the Ivorian Football Federation and the team's technical staff – in total the government has shelled out more than $3m (£2m) in celebration of the victory.
It wasn't a total loss for Ghana's team, despite their penalty defeat. Each player is being given $25,000 (£16,000) by the team's sponsor, the state-owned Ghana National Petroleum Corporation (GNPC), a figure that the country's sports minister thinks is a little low.
Story by BBC