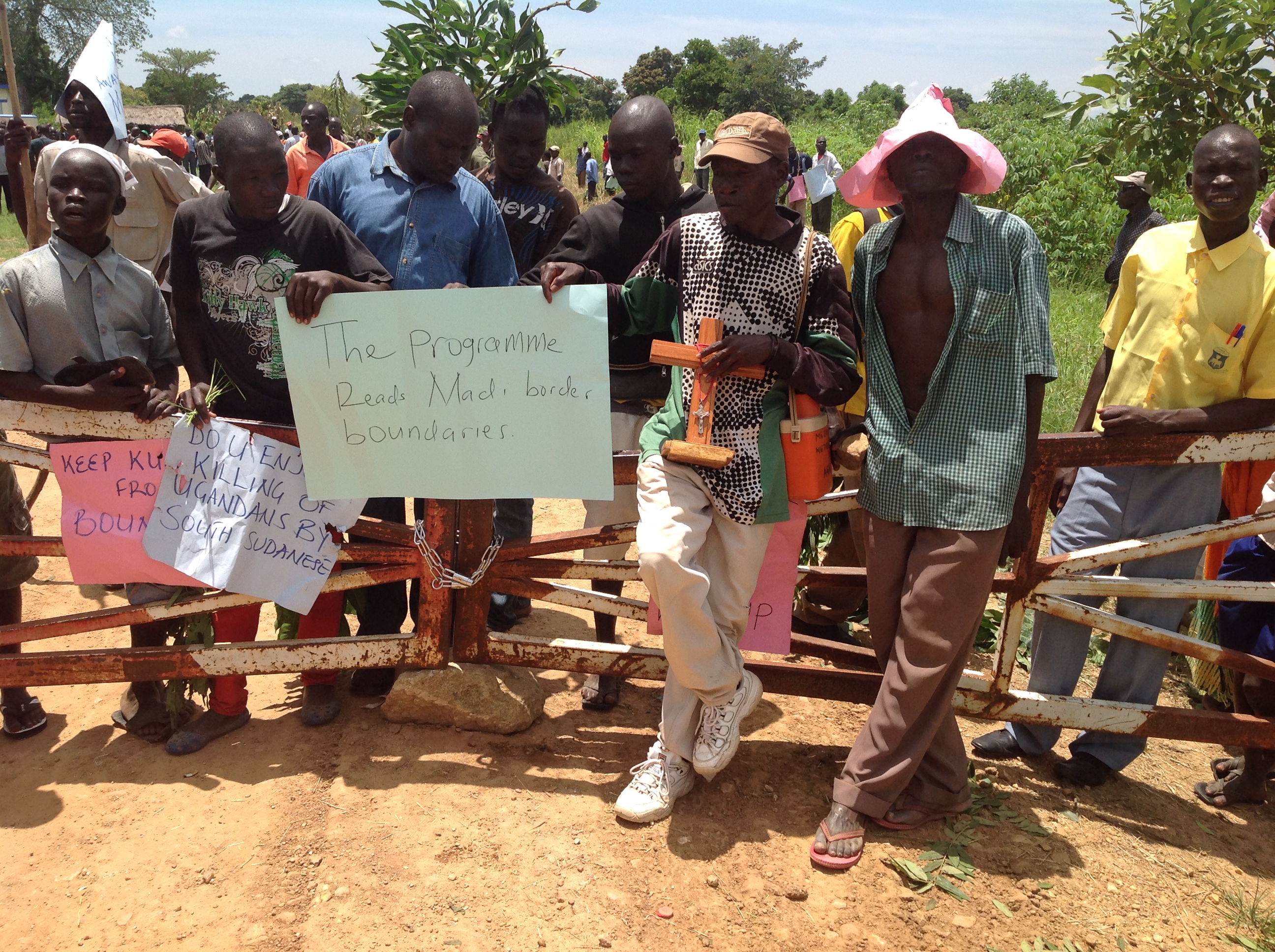 An end to the Moyo security crisis is almost in sight.
This is after a number of measures were taken by leaders from both Uganda and South Sudan to stop the clashes.
The district has been a centre of clashes between Ugandans and South Sudanese, that has left at least 8 people dead and hundreds displaced.
Now South Sudan president Silva Kiir is expected in Uganda next month to formalize the Memorandum of Understanding on the joint border verification and demarcation process.
While addressing the media today, the state minister for Regional Cooperation Asuman Kiyingi said President Kiir is one of regional leaders expected to grace the Independence Day celebrations on October 9th.
This comes after the meeting of police chiefs from Uganda and South Sudan also yielded fruit.
At the two-day meeting held in Moyo, Gen Kale Kaihura and and his South Sudanese counterpart Gen. Pieng Deng Kuol have agreed a joint patrol that was launched today to ensure security in the disputed area.
According to the West Nile police spokesperson Josephine Anguciiya, the patrols have been tasked to restrain both sides from confronting each other.
Earlier, legislators from Moyo had tasked government to explain delays in curtailing the clashes in the district.
Moyo District MP, Anne Auru told the house this afternoon that in spite of talks between leaders of the two parties, there is still tension in the district.
Auru says children have stopped going to school while food insecurity looms due to the high number of displaced persons.
Government chief whip, Justine Lumumba explains that the line minister will make a statement before the end of this week.
In a separate development, the border surveying team in Busia has finalised its work.
Last month, a joint team of surveyors embarked on re-defining the Uganda-Kenya border to avert any possible future territorial disputes.
Currently the team has surveyed areas of Busia, Mount Elgon Karamoja and porkot areas of Kenya.
The Busia resident district commissioner kato Hussein says the survey has been conducted in areas of Busia, Mount Elgon, Karamoja and areas occupied by the Pokot of Kenya.
He says the team is now compiling a report to wind up the first phase, after which it will proceed to survey Migingo island.