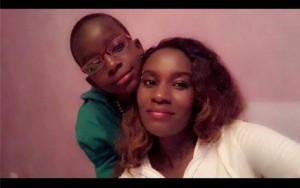 Singer Juliana Kanyomozi's son Keron Kabugo has been laid to rest at his father's ancestral home in Kiryagonja, Matugga Wakiso district.
Speaking during the requiem service held at the All Saints Cathedral this morning, Kanyomozi describe the late Keron as a very charming boy who never wanted to get anyone angry.
Meanwhile, Reverend Dianna Nkesiga of all saints Cathedral Nakasero asked the bereaved family to lean on God for strength during this trying time.
The service was attended by several artists and senior government officials including ministers like Amelia Kyambadde for Trade and Industry.
11 year old Keron died on Sunday at the Agha Khan Hospital in Nairobi where he was battling asthma.