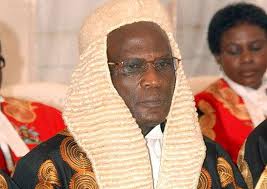 The newly appointed Deputy Chief Justice is asking government to consider reviewing the retirement age for judicial officers as one of the ways of addressing case backlog.
Justice Stephen Kavuma's call comes after the judiciary announced plans to recall retired judges and magistrates to help with pending cases.
Speaking to KFM, Kavuma said it was unfortunate that able bodied judicial officers were quitting the profession for fear of being locked out due to age.
Kavuma suggested that for the Supreme Court a Justice should be able to serve for life as long they are not impaired or have not decided to leave voluntarily."I find it unfortunate that a 65 a High Court Judge who has been trained, who has acquired a lot of experience who can be looked at a memntor of other is by the constitution compelled to resign", he said.
"65 is about the prime age when the professional starts to benefit the people he is serving. For the High Court the age of 70 would be okay for me, the Court of Appeal and the Supreme Court 75" , Justice Kavuma added.
Justice Kavuma also defended the president's firm stance against bail.
President Yoweri Museveni has often expressed displeasure with the judiciary for granting bail to suspected criminals after just a short time.
His latest comments to this regard were made at the opening of the annual judge's conference in Entebbe.
However speaking to KFM, Justice Stephen Kavuma dismissed it as a misconception by the public, explaining that the president actually meant that the judges mus t exercise some degree of caution in handling bail applications. "When for instance someone is arrested for murder and released on bond, the public may not understand this. They may instead think that the police is handling the suspect with kid gloves", Justice Kavuma said.
Justice Bart Katureebe was recently appointed Chief Justice with Justice Stephen Kavuma as his deputy, pending parliament's approval.
Story by Catherine Ageno