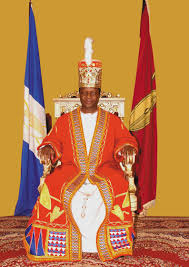 The Kabaka of Buganda Ronald Mutebi II has called for unity among all his subjects as they pursue the kingdom's goals.
Speaking during the 21st Buganda parliamentary sitting, the Kabaka said that the kingdom is moving in the right direction, adding that unity will help propel the institution to prosperity.
He said the kingdom is in support of what the katikiro presented in regards to the memorandum of understanding signed recently between Buganda and the central government.
Earlier, the kingdom premier Charles Peter Mayiga hailed the Kabaka for guiding the kingdom for the past 20 years amid the numerous challenges.