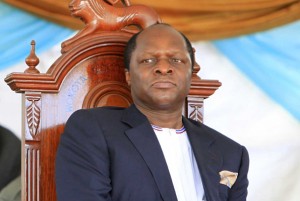 The Kabaka's visit to Bugerere in Kayunga district is a gesture of peace and reconciliation.
Buganda kingdom Information Minister Denis Walusimbi says the planned visit by the King of Buganda marks a new era of peace and unity among the difference ethnic groups in Bugerere County.
Walusimbi says hate speech and gestures must be avoided during this period for all the activities to go on smoothly.
On Monday the Kabaka of Buganda Ronald Muwenda Mutebi will start a three- day visit Bugerere County in Kayunga district, a palace he was stopped from visiting five years ago, sparking off the deadly September riots that left some people dead.