Abubaker Kirunda
The Speaker of Parliament Rebecca Kadaga has cautioned people involved in production of goods exported under the African Growth and Opportunity Act [AGOA] against producing poor quality products.
While addressing stakeholders under AGOA in Jinja town Rebecca Kadaga said, high quality goods will enable Ugandans to reap big from the US market.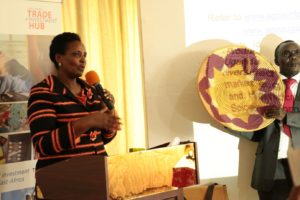 Meanwhile, the presidential advisor on AGOA Suzan Muhwezi revealed that the US government has allowed Uganda to export AGOA products for ten more years without export duty.