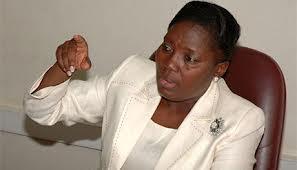 The speaker of parliament, Rebecca Kadaga is urging lawmakers to support the Marriage and Divorce Bill.
President M7 on the other hand, has summoned women legislators for a dialogue.
The meeting called by the president today in Rwakitura was aimed at achieving compromise on some of the now controversial clauses in the bill ahead of tomorrow's NRM caucus meeting at state house.
Male MPs are however plotting against the bill which is currently in its final stage.
While officiating at the half day workshop organized to sensitize legislators particularly male MPs about the bill, Kadaga said the bill is long overdue and members should support it so it can be passed into law.
She has called upon those opposed to the bill to focus on the realities in society and come to appreciate the piece of legislation which she says is well intentioned.
Regarding marital rape, Kadaga says several women have been raped by their partners but they cannot speak out for various reasons.
The church is vehemently opposed to some of the contentious clauses in the bill particularly on divorce and cohabitation.