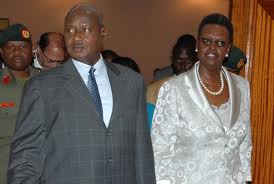 Findings from a new opinion poll pit First Lady Janet Museveni and Speaker Rebecca Kadaga against each other for the race to replace President Yoweri Museveni in the NRM.
According to the poll, the two stood out as the preferred choice of candidate for the party leadership.
Details of the findings from a research commissioned by Daily Monitor and the NGO Forum are set to be released to the media later today.
The research conducted by Research World International between April 16th 27th 2014 sampled views from a cross section of Ugandans from 98 districts.
Look out for more on the poll in your copy of Daily Monitor starting today.