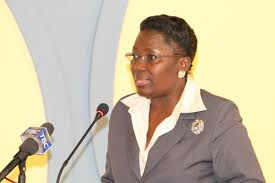 Six countries under the Inter Parliamentary Union are in trouble.
The parliaments of Kuwait, Qatar, Guatemala, Micronesia and Malta will be named and shamed for consistently ignoring IPU recommendations to have all-male delegations.
While chairing the Gender Partnership Group at the IPU in Geneva, the Speaker of Parliament, Rebecca Kadaga said it is imperative that all delegations represent both genders equally.
Kadaga says the Parliament of Nicaragua will also be cautioned for presenting all-female delegations for three consecutive previous assemblies.
Qatar is one of the five IPU member states that have no female representation in Parliament. The other four countries are Palau, Haiti, Tonga and Micronesia.
The IPU is currently sitting in Geneva for the 131st assembly under the theme, "Achieving Gender Equality, Ending Violence Against Women."