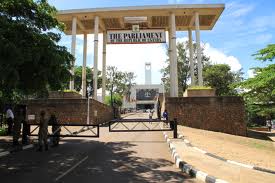 The Speaker of Parliament Rebecca Kadaga has warned MPs against refusing checks at parliament.
This follows an incident where two MPs Henry Banyenzaki and Phenehans Katirima refused to be checked.
Kadaga says no one is allowed to access parliament without checks.
She says all guns should be deposited at the armoury at the South Wing entrance.
Kadaga adds that the MPs need to be more cooperative in the wake of increased security threats.