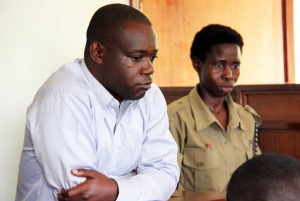 Rubaga North MP, Moses Kasibante has today failed to appear before court for the hearing of his case.
This however did not stop court from proceeding with submissions.
The defense team led by Counsel Simon Ssebyuuma asked court to acquit his client saying he did not damage any police car as alleged.
He said that Kasibante also never held any unlawful society in Nakulabye as alleged.
Ssebyuma was walking through Nakulabye when a group of people followed him.
The case has been adjourned to the 2nd of May when the State will also make submissions.
Court has also issued summons to Kasibante to appear before court o the same day.