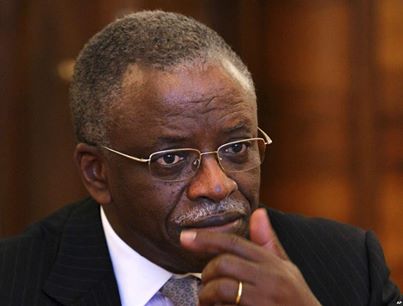 NRM supporters in the Elgon region have been asked to shun former Prime Minister Amama Mbabazi.
While meeting Manafwa district NRM delegates, the government Chief Whip Justine Kasule Lumumba said Mbabazi is bad influence to the members.
She also confirmed that the party had upheld a resolution that minister Richard Todwong takes over as acting NRM Secretary General until fresh elections are held later this year.
Lumumba described Mbabazi as a mole in the NRM party who has been engaging in pre-mobilization activities for purposes of ascending to the highest political office come 2016.
Since his sacking as prime minister in September, Mbabazi has however maintained that he is not bothered by such remarks and that he will now concentrate on his job as MP for Kinkiizi West.
Earlier, members of the NRM youth wing recommended that Mbabazi be dismissed as Secretary General.
They accuse of dividing the party by holding meetings with a section of party members.
The group's leader Robert Rutaro says Mbabazi is no longer adding any value to the party and not fit to be the chief mobilizer.
Mbabazi was partially relieved of his mobilization role as secretary general but still serves in that capacity.