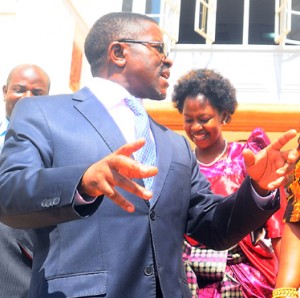 The Katikiro of Buganda Charles Peter Mayiga is set to visit Monitor Publications today as part of his fundraising drive for re- construction of Kasubi tombs.
Mayiga who is expected at 2; 30pm is scheduled to visit different departments including the sister radio stations of Dembe FM and KFM.
Besides fundraising, the visit is meant to cement the relationship between Monitor Publications Limited and Buganda Kingdom.