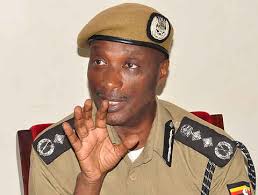 The Inspector General of Police has hit back at the Hon. Nantaba.
The two have been trading accusations over land issues in Kayunga district.
In a statement Gen. Kale Kayihura has attacked the Lands States Minister Aidah Nantaba for what he calls peddling falsehoods.
Kaiyihura has also blamed the minister for using the media to air her grievances instead of first approaching the Police Force.
Gen. Kayihura says he has been there to ensure law and order, given that the President was getting reports, that cattle on one farm had been cut, and there was general tension. 
However, according to Nantaba who chairs a special committee set up by the president to handle land conflicts in the country, the General's role in Kayunga is unclear and could simply be interpreted as interference.