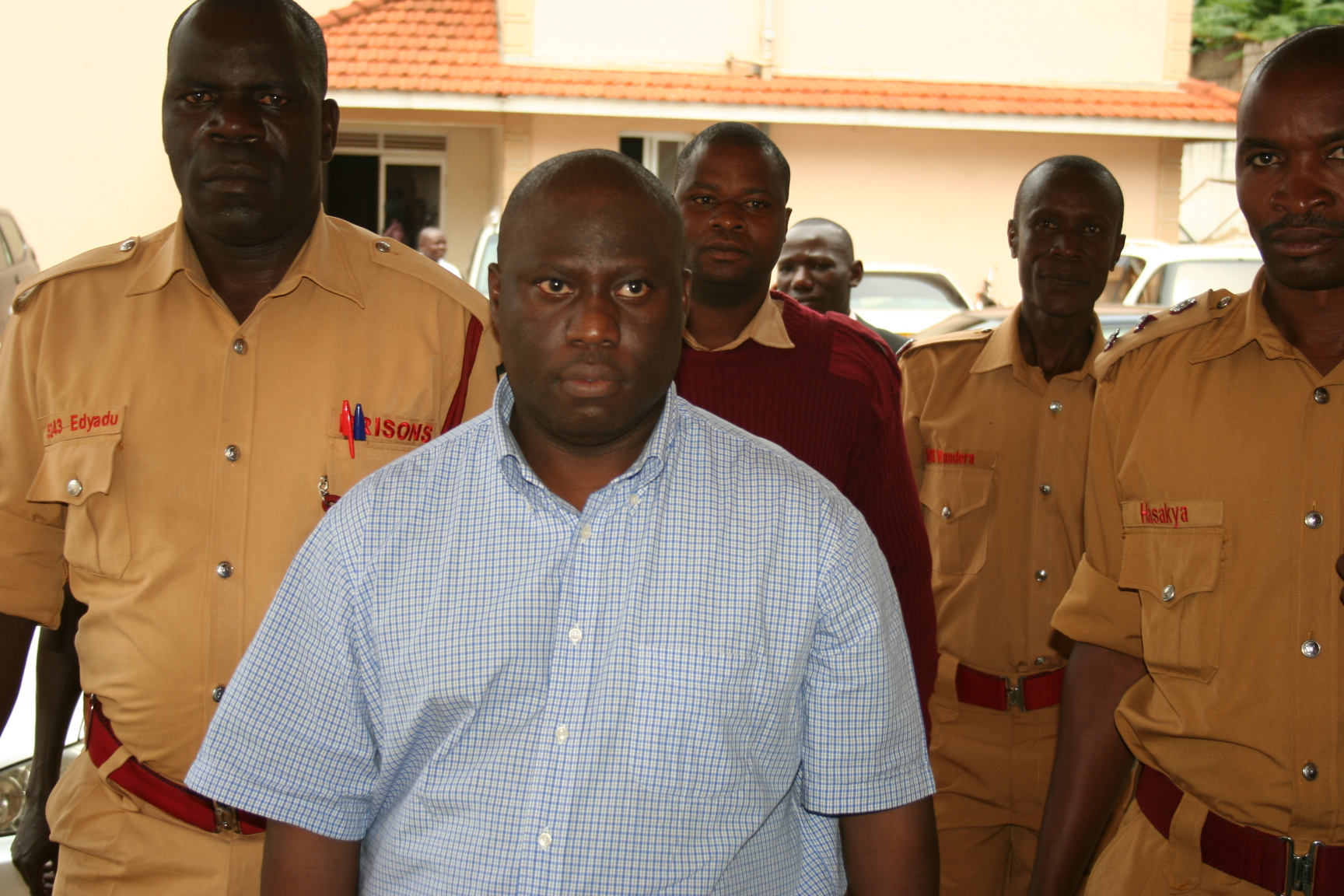 Court has found the interdicted Principal Accountant in the office of the Prime Minister Geoffrey Kazinda guilty.
He has been convicted on charges of forgery, abuse of office and making documents without authority.
Kazinda has been found guilty of forging the signature of his boss the Permanent Secretary in the same office Pius Bigirimana and being in illegal possession of government documents.
Prosecution adduced 14witnesses including Bigirimana and the current Principal accountant in the same office Kenneth Mugumya.
Prosecution  argued that Kazinda, while employed as the Principal Accountant in the Prime Minister's office abused his office when he kept, in a private residence, computer generated letters and cash withdrawal authorization forms bearing   forged signature of Pius Bigirimana.
The case is before the High Court Judge David Wangutusi who has remanded the convict back to Luzira prison until 26th June, when he returns to Court for sentencing.
He is also charged with embezzlement, abuse of office and causing financial loss of up to sh316m, false accounting, and conspiracy to commit a felony in a separate case whose trial is still on going.