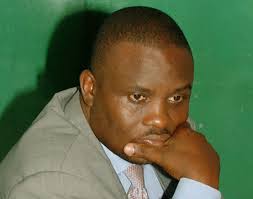 Kampala capital city authority can run without a lord mayor.
This is contained in submissions made by KCCA lawyer, Charles Ouma before a panel of seven Supreme Court judges led by Esther Kisakye.
Ouma says that Lukwago has been out of office for now five months but no work has stalled.
He says the minister in charge of Kampala has continued to guide the political wing at the authority.
In the same way, the attorney general represented by Martin Mwambusha said that Lukwago has no strong reason to back his going back to office
Mwambusha says that by keeping out of office, Lukwago will not suffer any irreparable damage as he alleges
However Erias Lukwago's lawyers led by Abdul Katuntu insist that the ruling by Justice Steven Kavuma that kicked out their client was faulty on technically.
Katuntu says Kavuma ruled on issues that were not even before him including the earlier rulings by Court registrar Fred Waninda and Justice Yasin Nyanzi.
The Judges have reaffirmed that the status quo remains and ruling put on notice.