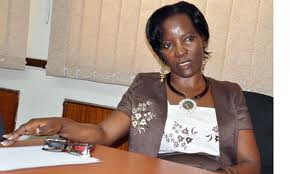 Kampala Capital City Authority has today received an assortment of security equipment from the Chinese Government.
The equipment that includes cameras is meant to monitor security on the city streets especially the lights other KCCA installations.
According to KCCA Executive Director Jenifer Musisi, the equipment will be placed in strategic locations within Kampala to curb the high rate of theft installations like manhole covers and street light poles.
She adds that the security equipment will also help in traffic management.
The contract to effect the manufacture and installation of the system worth over 750,000 dollars has been signed by the Executive Director of the city authority and Fan Siyong the Vice President Huawei Technologies.