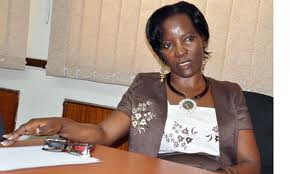 The KCCA tribunal is done quizzing the city boss.
KCCA executive director Jenifer Musisi has for the second day taken the heat from lawyers representing the lord mayor in a 3 cross examination.
During interrogation, Musisi admitted that she had been withholding some important information from the lord mayor yet he heads the political wing.
It also emerged that the committees were not constituted legally yet they are being given facilitation.
However cross examination was adjourned temporarily after Lukwago's lawyers accused the head of the tribunal Justice Catherine Bamugemerire of acting unprofessionally.
Lukwago's legal team is headed by Abdu Katuntu while the petitioners are represented by Kiryowa Kiwanuka.
Cross examination continues with the lead petitioner Bruhan Byaruhanga taking to the stand.